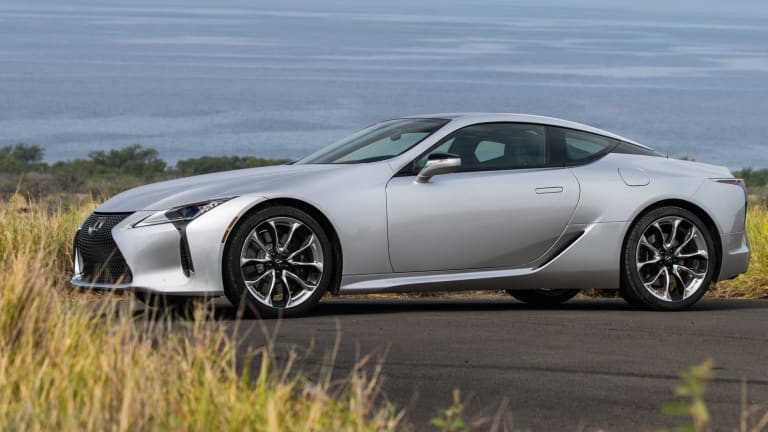 Lexus announces the 2021 LC 500 and LC 500h
The updated coupe drops some weight and gets a suspension upgrade.
The Lexus LC is one of the most exciting cars to come from the luxury automaker in the last several years and for the 2021 model year it's getting some key refinements in performance. While the overall output remains the same for the 500 and 500h, the car loses 22 lbs and receives an upgraded suspension system to enhance road feel with the adjustment of the electronic absorber controls and an increase in rear stabilizer rigidity. 
Another performance enhancement includes the addition of Active Cornering Assist and enhanced Vehicle Stability Control for improved cornering. The 10-speed automatic Direct-Shift transmission has been tweaked to improve acceleration feel and the 500h also sees an update to its downshifting model for improved acceleration out of sharp corners. Other updates include Android Auto compatibility, a new 20" forged alloy wheel with a dark graphite finish, a Flare Red interior option, and two new exterior colors: Cadmium Orange and Nori Green Pearl.