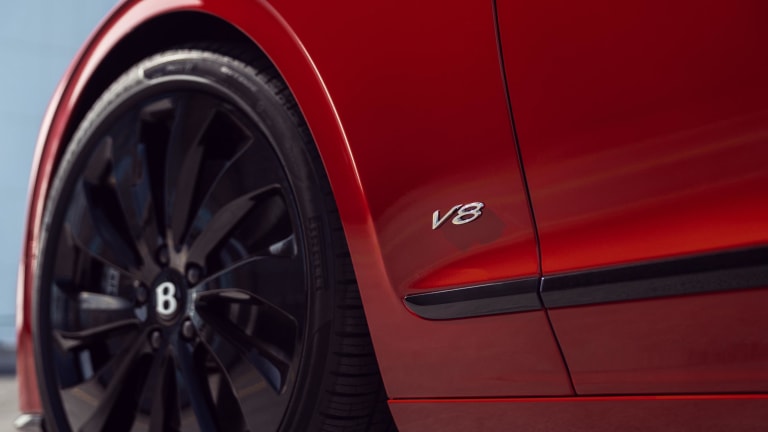 Bentley unveils the 2021 Flying Spur V8
The V8 variant of the super sedan is 220 lbs lighter than the W12 model.
Bentley's high-performance super sedan has been updated with a new V8-powered variant that lowers the overall weight while adding a more agile and responsive feel than its heavier sibling. The 4.0L turbocharged V8 produces 542 hp and 568 lb-ft of torque, allowing for a 0-62 time of 4.1 seconds and a top speed of 198 mph. As with any proper Bentley, the Flying Spur is designed to cross continents with a range of more than 400 miles on a single tank of fuel. 
It accomplishes this feat with cylinder deactivation technology that shuts down four cylinders when the full power of the V8 is no longer needed and it does this while also reducing CO2 emissions. The car is also over 200 lbs lighter than the W12 model, enhancing its agility and handling and while the car is sportier, it also maintains the plush ride comfort that the company is known for. 
Deliveries of the Flying Spur V8 will commence at the end of this year in the UK and Europe with additional markets to follow in 2021.