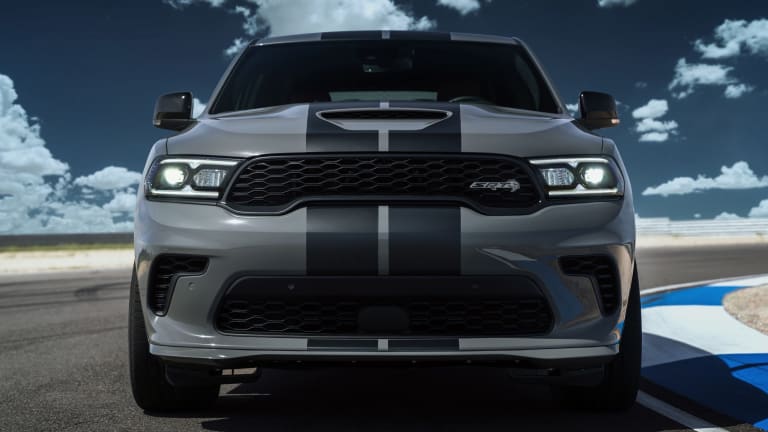 The 2021 Dodge Durango SRT Hellcat is the most powerful SUV in the world
Practicality meets Hellcat performance.
Hellcat performance is coming to the Dodge Durango this year with a limited edition version that will only be produced for the 2021 model year. The Durango SRT Hellcat will be powered by a 6.2L HEMI Hellcat V8 engine, producing 710 hp and 645 lb-ft of torque, allowing for a 0-60 time of 3.5 seconds, an NHRA-certified quarter-mile time of 11.5 seconds, and a top speed of 180 mph. That's more horsepower and torque than the $200,000+ Lamborghini Urus. 
It also features a new front fascia design with a new chin splitter, updated engine oil cooler duct, an air guide and snorkel to pump in cold air, a new rear spoiler, six-piston Brembo brakes with vented rotors, and a 260mm crossover X-pipe to help amplify the growl of the HEMI V8. Additional features include an upgraded suspension with increased responsiveness, electric power steering, launch control, and all-wheel-drive. 
The Durango SRT Hellcat will be available in early 2021.