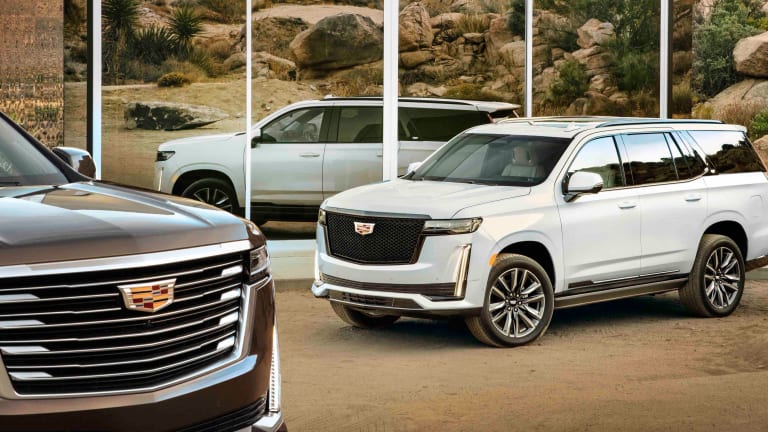 Cadillac unveils the 2021 Escalade
The redesigned flagship goes big on tech and gets even bigger in size.
Cadillac has got some catching up to do with all the acclaim that its rival the Lincoln Navigator has been receiving over the past couple of years. The new 2021 Escalade placing its bets on a big mix of luxury and tech to make it the most advanced luxury SUV to ever wear the Cadillac badge. Though the new Escalade is larger than the previous generation, its design is a bit more subdued than the models that came before it. Power will come from either a 6.2L V8 that produces 420 hp and 460 lb-ft of torque or a Duramax 3.0L I-6 Turbo-Diesel that produces 277 hp and a 460 lb-ft of torque. Both models will be equipped with a 10-speed automatic transmission. 
Where the new Escalade truly shines is in the technology department with features like an industry-first curved OLED display and augmented reality-enabled navigation. The OLED display takes over the dash with three screens that combine to deliver over 38 inches of display area and twice the pixel density of a 4K television. It will also be the first vehicle to offer an AKG audio system, which will boast a top-of-the-line 36-speaker system with a 28-channel three-amplifier setup. The standard AKG Studio system will have a 19 speaker configuration, a large enclosed subwoofer, and a 14-channel amp. 
The new Escalade will go on sale in late 2020 in North America.