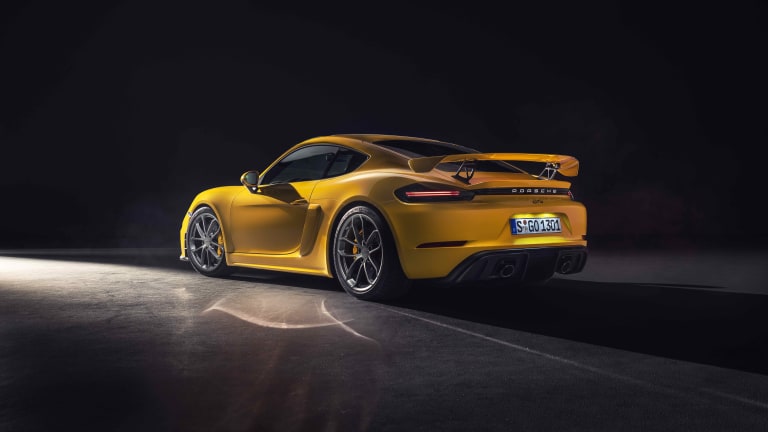 Porsche reveals the 2020 718 Cayman GT4 and 718 Spyder
The most powerful 718s to date.
Porsche is taking things up a few notches with their new 718 flagships. The company has introduced the new 2020 718 Cayman GT4 and 718 Spyder, which are both the most powerful 718 models to date. The cars will be powered by an all-new 4.0L naturally-aspirated flax-six that produces 414 hp and 309 lb-ft of torque. This makes for a 0-60 time of 4.2 seconds and a top speed of 188 mph in the Cayman GT4 and 187 mph in the Spyder. 
Further amplifying the engine note is a new exhaust system that is exclusive to the cars, both of which can rev up to 8,000 rpm. Other features include a standard six-speed manual transmission with automatic rev-matching, Porsche Active Suspension Management with adaptive dampers, and a standard mechanical limited-slip differential with Porsche Torque Vectoring. 
The 2020 Cayman GT4 and 718 Spyder will hit showrooms in Spring 2020. 
From $96,300, porsche.com