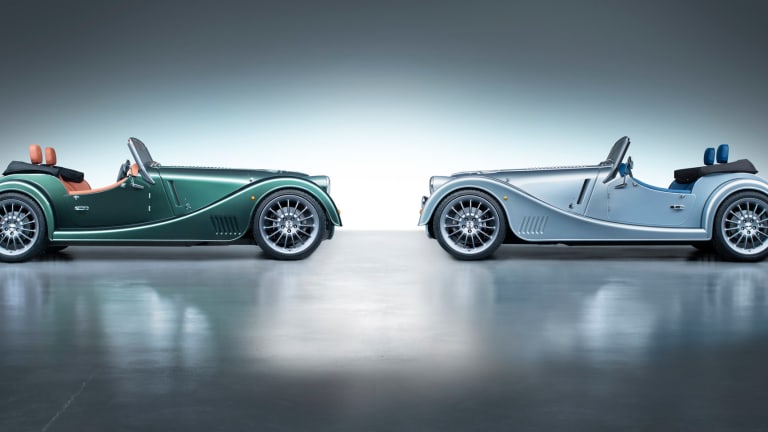 Morgan's next-generation Plus Six is powered by the new Supra engine
The 2020 Plus Six will feature an all-new aluminum bonded platform.
Morgan is introducing its next-generation Plus Six for the 2020 model year and it will boast an all-new aluminum bonded platform and BMW's turbocharged inline six-cylinder, which is found in the new Z4 and the new Toyota Supra. The Plus Six will deliver the same performance numbers with 335 hp and 369 lb-ft of torque. 0-62 will happen in 4.2 seconds and it can achieve a top speed of 166 mph. 
This engine was also designed with fuel efficiency in mind with a combined mpg of 38.2 miles per gallon. Purists that are hoping for a manual will have to sit this one out as the car will have an 8-speed automatic transmission. Other features will include a lightweight composite hard-top that will come standard with all touring models, an updated interior with a variety of customization options and a new wheel design. 
The new Plus Six will launch with two First Edition models and can be ordered now in the UK. 
From £77,995 (approx. $102,787), morgan-motor.co.uk