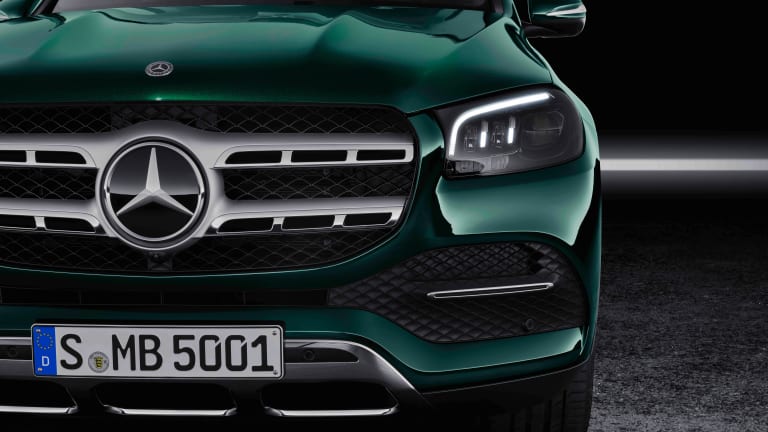 Mercedes' full-size GLS SUV receives an ultra-luxurious redesign
The new model gets more space and a dramatically overhauled interior.
Mercedes is giving the full-size GLS SUV a much-needed update that adds some serious panache to the exterior and interior of its largest production car in the lineup. One of the biggest upgrades is the 2.4" longer wheelbase that opens up the interior even more, allowing for more comfort, captain's chairs in the second row, and electronically adjustable seating in all three rows.
The new interior has also been overhauled with the latest in Mercedes infotainment technology with two 12.3" screens standard and an optional MBUX Interior Assistant that can automatically detect your hand as it approaches the touchscreen to activate your preferred features. You've also got enhanced creature comforts such as three, four and even five-zone climate control and third-row seats that accommodate passengers of up to 6'4 in height.
The SUV can be equipped with six or eight-cylinder engine options and new in this generation is a GLS 580 4MATIC model that features a V8 with a 48-volt onboard electrical system. That engine will produce 483 hp and 516 lb-ft of torque and 184 lb-ft of torque and 21 hp brings additional power via EQ Boost.
The new GLS will be available in the US by the end of this year.