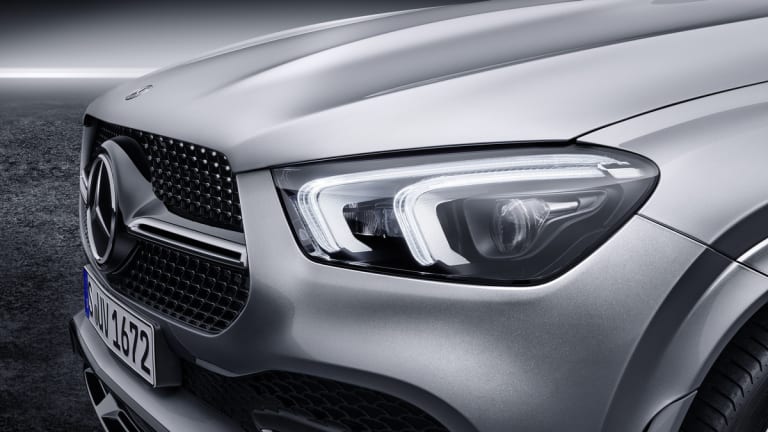 Mercedes unveils its redesign for the GLE
The first modern Mercedes SUV debuts its new fourth generation styling.
The new GLE has officially arrived and with it comes an all-new look that takes on the refined styling of its current design language. While its not a radical redesign, the nips and tucks have created a much more athletic appearance and a bolder grille that is now positioned upright instead of being slanted like previous years. 
When it comes to new features, the GLE has got a laundry list of them. This includes E-Active Body Control that reduces body roll, Active Stop-and-Go Assist that can operate the car in traffic jams at up to 37 mph, fully variable 4Matic all-wheel-drive, and a longer wheelbase that increases cabin space and even allows the GLE to be fitted with an optional third-row seat. 
The new GLE will hit US showrooms in 2019.