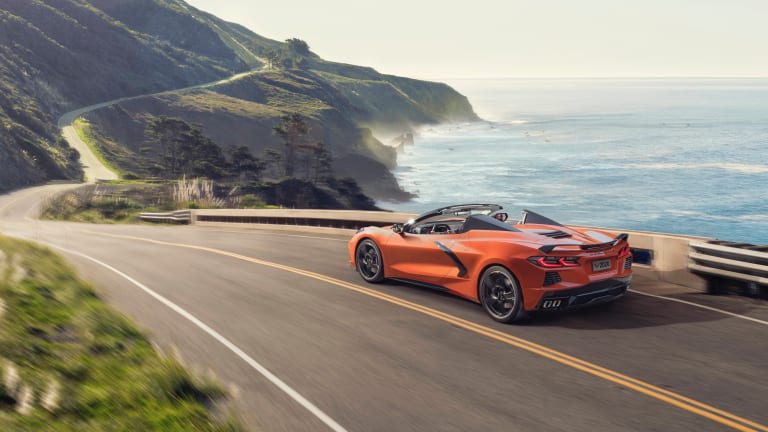 Chevrolet announces the first hardtop Corvette convertible
The convertible will release shortly after the coupe in the first quarter of 2020.
It was only a matter of time before Chevrolet unveiled the convertible variant of the new eighth-generation Corvette and now it's been fully revealed as the first hardtop convertible in Corvette history. It's also managed to maintain the same storage capacity as the coupe and if you ask us, it looks even more stunning. The top can retract quickly in just 16 seconds at up to 30 mph and comes body-colored standard or finished Carbon Flash as an option. The convertible will still be powered by the same 6.2L V8 LT2 with 495 hp and 470 lb-ft of torque and it's matched with a eight-speed dual-clutch transmission. 
While an MSRP has yet to be announced, Chevrolet has said it will be priced at just $7,500 more than the entry-level 1LT Stingray coupe, which is said to have a price of under $60,000. The new Corvette convertible will hit dealers in late first-quarter 2020.