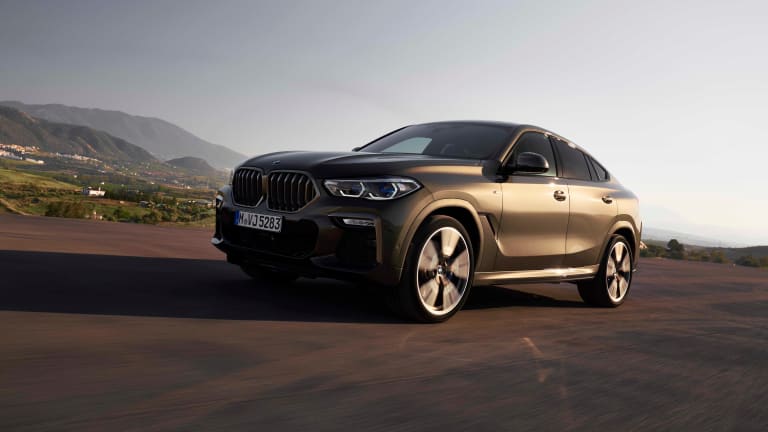 BMW reveals the 2020 X6
Over 443,000 X6s have been sold since its launch in 2009.
BMW didn't just have a hit on its hands with the X6, the company spawned an entirely new category of coupe-inspired SUVs that include rivals such as the Mercedes GLE and the Porsche Cayenne Coupe. The new 2020 X6 aims to lead the category with an aggressive new design that can wear a new version of their kidney grille that can be fitted with an optional illumination feature that acts as a daytime running light and can also be activated when locking or unlocking the car. 
Power will initially come from two engine options: an inline six-cylinder in the s/xDrive40i and an M Performance V8 in the M50i model. The 3.0L six-cylinder TwinPower Turbo produces 335 hp, which will allow for 0-60 time of 5.2 seconds or 5.3 seconds in the xDrive model. Top Speed is limited to 130 mph on all-season tires and 155 mph on performance tires. The M50i's 4.4L TwinPower V8 produces 523 hp getting the SAV from 0-60 in 4.1 seconds and is also limited to 130 mph or 155 mph depending on the tire configuration. 
The 2020 X6 will hit showrooms this November.
From $64,300, bmwusa.com