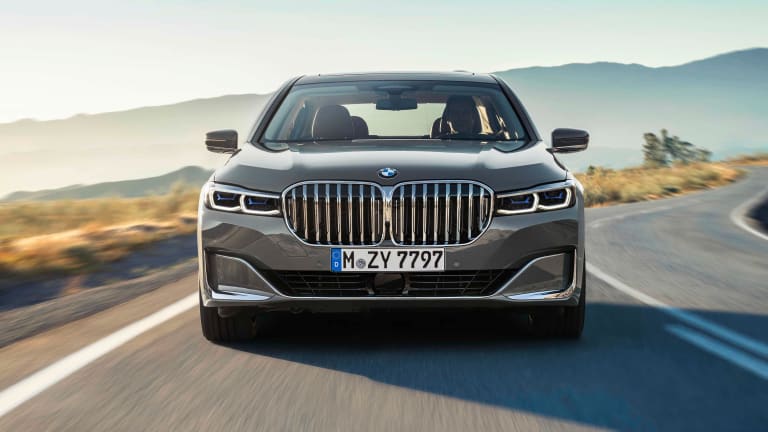 BMW's 2020 7 Series makes a dramatic entrance with its bold new front end
The lineup will see the addition of a new plug-in hybrid.
Love it or hate it, BMW's new kidney grille certainly makes a statement. The newly refreshed 6th generation 7 Series will boast a six, eight, and twelve-cylinder model as well as a new PHEV. Alongside the massive Active Kidney Grille, a number of design elements have been updated that include the front bumper, hood, headlights, front fenders, and the rear bumper trim and rear lights. 
As for powertrain specifics, the new 7 Series will be offered in a 740i model with rear wheel drive while the rest of the models boast all-wheel-drive. At the top of the range is the M760i with its 600 hp V12 engine that has a 0-60 time of 3.6 seconds. The M760i will also be joined by a new 745e plug-in hybrid that marries a six-cylinder with an electric motor and produces 389 hp. and an acceleration time of 0-60 in 4.9 seconds. All models are electronically limited to a top speed of 155 mph. 
The new 7 Series models arrive in April 2019.