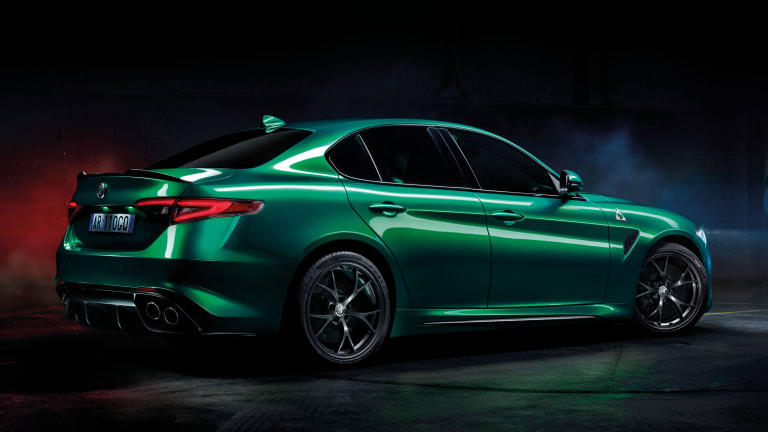 Alfa Romeo reveals its 2020 updates for the Giulia and Stelvio Quadrifoglio
The new models receive a number of exterior updates and level 2 autonomous driving.
Alfa Romeo's flagship Quadrifoglio models are getting a handful of updates for the 2020 model year with a selection of new components and added safety features. The 2.9L, 510 hp V6 bi-turbo still remains at the heart of the cars, which can now be complemented by a dual mode Akrapovič exhaust system with titanium and carbon fiber tailpipes. 
The exterior of the car also receives a handful of updates that include a new LED rear light cluster with dark lenses and a glossy black finish, a new accessory range from Mopar, and a new set of 21-inch alloys for the Stelvio. The interior adds increased storage, new seat belt color options in red or green, a new perforated upholstery option, and optional carbon shell Sparco seats. 
Additional features include level 2 autonomy and driver assistance features such as lane keep assist, blind-spot detection, active cruise control, traffic sign recognition, and new color options that include 6C Villa d'Este Red, GT Junior Ocra, and Montreal Green.