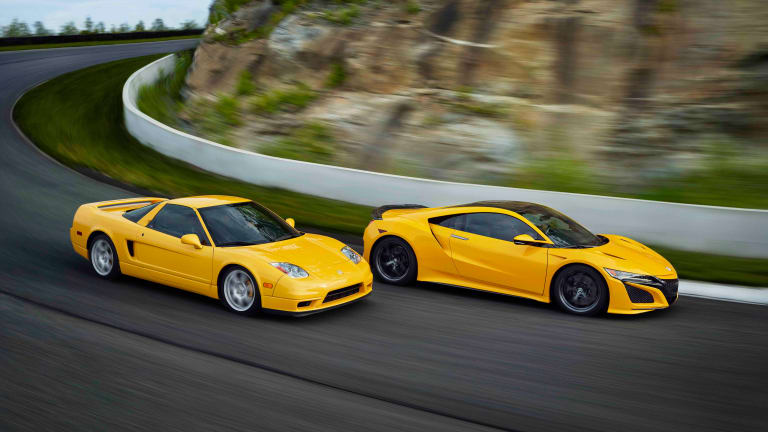 Acura resurrects a classic NSX color for the new 2020 model
The color is inspired by the Spa Yellow paint used on NSXs from 1997-2003.
There's just something about the color yellow on a supercar that just works so well and on the new 2020 NSX it's definitely a color that should have been an option in the first place. The new Indy Yellow Pearl option will be joining Berlina Black as one of two new heritage color choices and is inspired by Spa Yellow, which was the fifth most popular color for the first-generation NSX. Just like every second-generation NSX before it, the new 2020 models will be hand-built at Acura's Performance Manufacturing Center in Marysville, Ohio, where buyers can also purchase an Insider Experience Package that gives you a one-on-one tour of the facility and the opportunity to get an NSX on the track to see what it can really do.
Available this November. 
From $157,500, acura.com