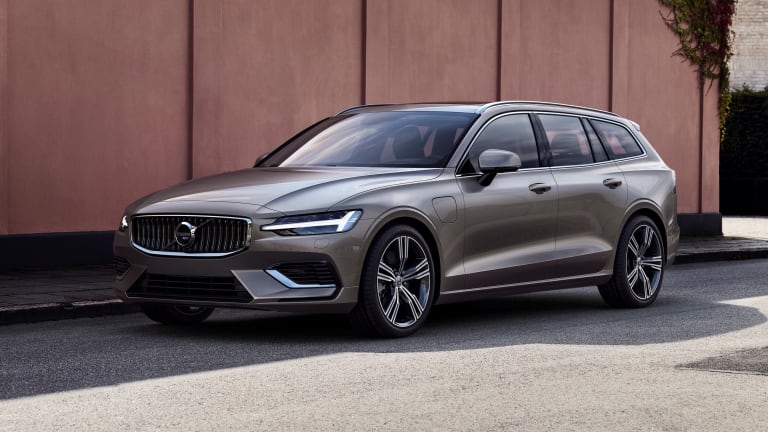 Volvo is giving us wagon envy all over again with their gorgeous new V60
Another stunner from the Volvo design team.
Volvo has always been the king of creating wagons that perfectly balance design and versatility and their next-gen V60 continues that trend. The mid-size wagon maintains that push for well-designed, luxurious interiors and an exterior that's both sleek and elegantly unassuming. In the US, the new V60 will be available in two models: a front-wheel-drive T5 trim with 250-hp and a T6 model with all-wheel-drive and 316-hp. 
Both cars will come ready with a host of driver assistance and safety features that include automatic braking to avoid potential collisions, one of the only systems of its kind that can recognize pedestrians, cyclists, and large animals. It will also boast a semi-autonomous Pilot Assist system that can take over steering, acceleration, and braking at up to 80 mph.
The new V60 will be available sometime next year and it will be part of their new Care by Volvo program that lets you pay for the car through a monthly, all-in-one subscription fee.