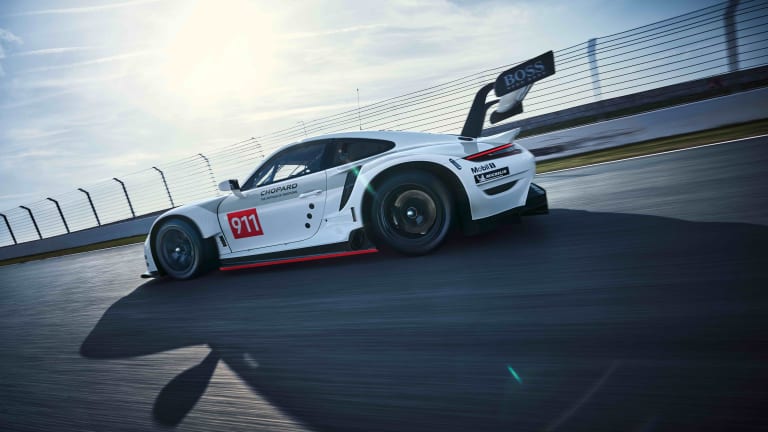 Porsche is set to defend their WEC title with the 2019 911 RSR
The new model will make its trackside debut this fall.
Porsche is entering the 2019/2020 season of the FIA World Endurance Championship with a redesigned 911 RSR that is set to defend their title this fall. At the core of the new RSR is an all-new 4.2L flat-six engine that boasts 515 hp and is the largest boxer engine to be fitted to a Porsche 911 ex-works. This will be paired with a more rigid sequential six-speed gearbox, which will speed up gear shifts and improve efficiency. A better RSR would require a number of aerodynamic upgrades and Porsche has improved airflow and downforce via new exhaust gas ducting, an optimized diffuser, and a monster of a rear spoiler. Drivers will also find an updated cockpit and enhanced safety features such as an improved collision warning system and added impact protection for the legs. 
The 2019 911 RSR will make its racing debut on September 1st at the opening round of WEC at Silverstone and customer teams can get their hands on the car for the 2020/2021 FIA WEC season.