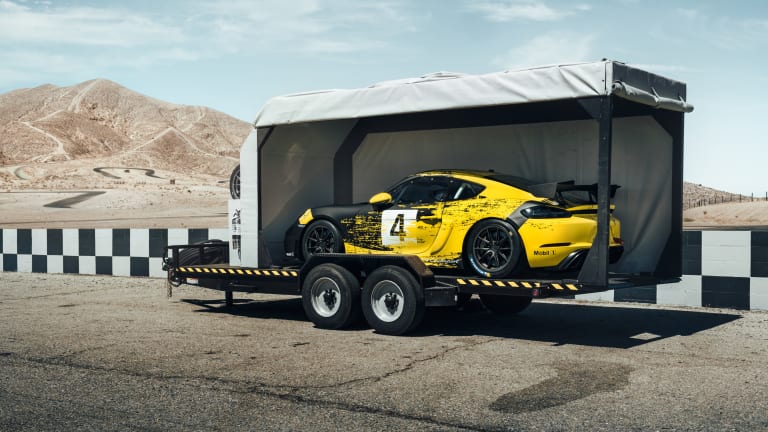 Porsche's new 718 Cayman GT4 Clubsport is the first to use natural-fiber composite material
The organic fiber mix is a by-product of flax or hemp fibers.
For their latest 718 Cayman GT4 Clubsport, Porsche looked into sustainable materials as an alternative to carbon fiber. That led the company to use natural-fiber composite materials based on flax or hemp fibers that were comparable to carbon fiber in weight and stiffness. Power will come from their 3.8L flat-six that produced 425 hp, which is a gain of 40 hp over the previous model. 
The rear-wheel-driver race car will be equipped with a six-speed dual-clutch gearbox with a mechanical rear axle differential lock. It will also feature a racing brake system with steel 380mm brake discs, a welded-in safety cage, and a lightweight racing bucket seat with a six-point harness.
The new 718 GT4 Clubsport will be available in a Trackday version built for private track and clubsport use and a Competition model will also be available for pro racers. 
Available this February. 
From €157,000 (approx. $179,000), porsche.com