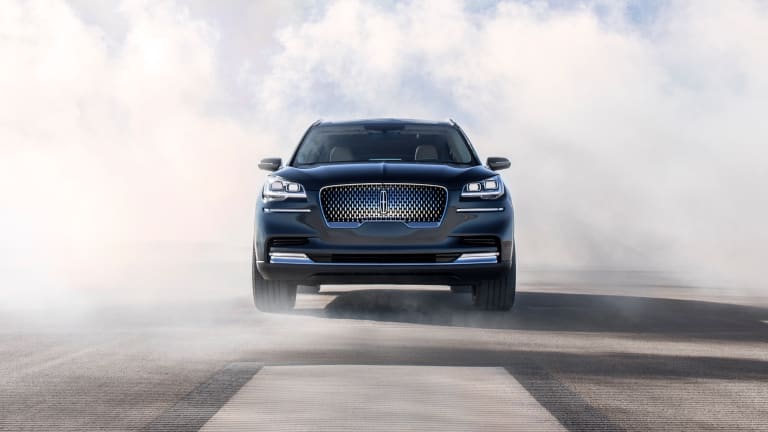 Lincoln's upcoming Aviator begins a new chapter for the storied luxury brand
The production preview offers a near-final glimpse of their next SUV.
The Lincoln Aviator is back and this time it's much much more than the Navigator's little brother. Aimed at cars like the Q7, Lincoln is stepping it up in all areas with a luxury SUV that focuses heavily on both luxury and technology. The new Aviator will sit on a new rear-wheel-drive platform that features a twin-turbocharged powertrain with a plug-in hybrid system. 
Behind those sleek doors lies a plush cabin filled with leather, machine-turned aluminum and plenty of space for three rows of seats, which include those Perfect Position seats that offer 30-way adjustability. You'll also find multiple ways to keep your devices charged such as wireless charging pad in the front armrest and multiple power outlets throughout.
One of the coolest features is "Phone as a Key" that lets you use your smartphone to unlock/lock your doors, open the trunk, and start the car. If your battery dies, you can punch in your personalized code into the built-in keypad and still start and drive the car via the center touch screen. 
The Aviator you see above is a "Production Preview" and according to Lincoln, the car is very close to what we'll see in the final production model next year.