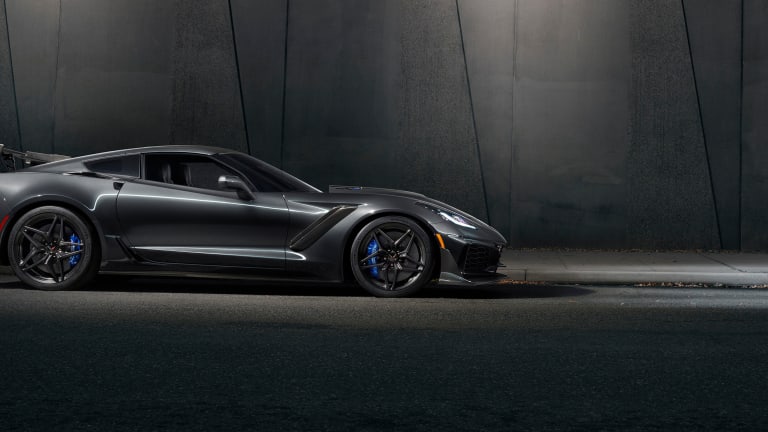 Chevrolet debuts its most powerful Corvette ever
Meet the new king of American supercars.
Chevy has a lot to be proud of when it comes to the new 2019 Corvette ZR1. Not only is it the most powerful Corvette to date, it's also the most powerful production car to ever come out of Chevrolet. The car is powered by their 6.2L LT5 V8 engine that produces 755-hp  and 715 lb-ft of torque, which is enough power to get it to a top speed of 210 mph. 
This is all possible through a number of things: a new and more efficient intercooled supercharger system, GM's first dual-fuel-injection system, and a whole host of carbon fiber upgrades and aero enhancements. The car will be available with two aero packages: a standard rear low wing, which is able to produce 70% more downforce than the Z06's base aero package and a two-way adjustable high wing that is designed for optimal downforce on the track. 
Other features include an all-new front underwing, front splitter with carbon-fiber end caps, Brembo carbon ceramic brakes, seven-speed manual and eight-speed automatic tranmission options, Michelin Pilot Sport Cup 2 summer-only tires, and special tuning options to enhance grip in the corners. 
The 2019 Corvette ZR1 goes on sale next spring.