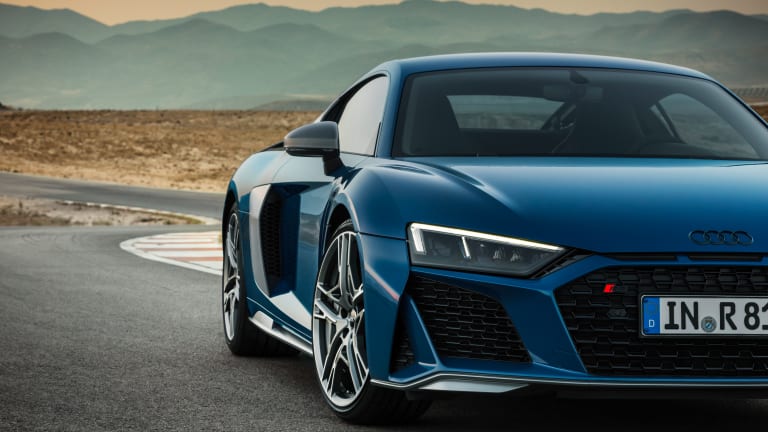 The 2019 Audi R8 gets a new face and even more power
Sharper looks and enhanced responsiveness.
The Audi R8 is undergoing its latest refresh with a bold new front end and a whole host of performance updates. On the performance side, Audi made modifications to the R8's suspension to improve the car's suspension and handling and a new set of lightweight wheels are available as well as an optional CFRP front stabilizer. 
One of the biggest updates to the car is the new front end with a wider, more aggressive look that features flat slits in the hood that echo the Ur-quattro, a wider front splitter, and you'll also find a wider air vent grille at the rear. Two new paint options will also be available: Ascari Blue (above) and Kemora Gray. 
The new R8 will first hit Europe in the first quarter of 2019.