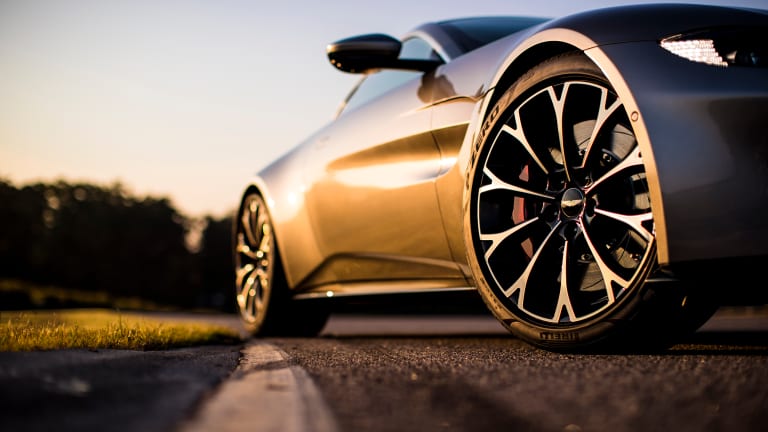 Aston Martin reveals the 2019 Vantage
A bold new look for the DB's sportier sibling.
Aston Martin had its work cut out for themselves to create a worthy follow-up to the previous generation V8 Vantage and by the looks of things they have definitely delivered. The styling takes a big leap forward with a much more aggressive design that builds on some of the ideas presented by the DB10 and the Vulcan race car. The car's design maintains that obvious Aston Martin DNA, but gives it a more muscular presence and a whale-sized grille that looks like it's ready to swallow its rivals. 
Power will come from a 4.0L V8 that produces 503-hp and will do 0-60 in 3.5 seconds and will hit a top speed of 195 mph. It will be the first Aston to feature an electronic differential that works alongside the stability control system to keep the car steady and in control. The engine has been set as far back as possible to to achieve 50:50 weight distribution and its dry weight of 3373 lbs will deliver an impressive power-to-weight ratio.
The bold exterior makes way for an interior with a driver-focused cabin that is designed to deliver a cockpit-style feel with a seating position that is lowered by 10mm, which is said to offer a more immersive driving experience. A mix of Alcantara and leather is fitted to to the interior as standard trim and a full leather option is also available. 
The 2019 Aston Martin is on sale today and deliveries are set for the second quarter of 2018.
$149,995, astonmartin.com