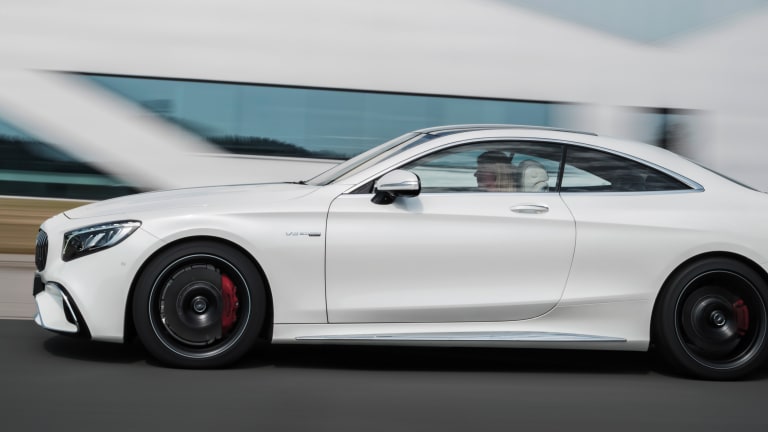 The 2018 Mercedes S Coupe and Cabriolet gets a new V8 and a whole host of new tech upgrades
The new V8 is more economical and more powerful.
The 2018 S-Class Coupe and Cabriolet refresh is getting a pair of new V8s with the S560 receiving a more efficient V8 biturbo that uses eight-percent less fuel than the previous model. The V8 in the S63 AMG is getting swapped out with the performance-oriented and handcrafted 4.0L from the AMG GT. Even though the displacement is smaller, the engine gains 26 more horses than the model it replaces and a faster 0-60 time of 3.4 seconds. 
Visually, the car gets OLED taillamps standard, which display a variety of patterns, intensities, and light sequences. It also gets restyled side skirts, a chrome-plated front splitter, and the AMG gets the Panamericana grille (seen above) and a new 'Jet Wing' design that is color-matched to the vehicle's exterior finish. 
A total of three new trim options will be offered for the interior and that will be joined by two new 12,3" high-resolution displays to create what Mercedes calls the Widescreen Cockpit. Those screens are backed by their latest infotainment system that features Apple CarPlay, Android Auto, and there's wireless charging for Qi-compatible phones. 
The new S-Class Coupe and Cabriolet will go on sale in mid-2018.