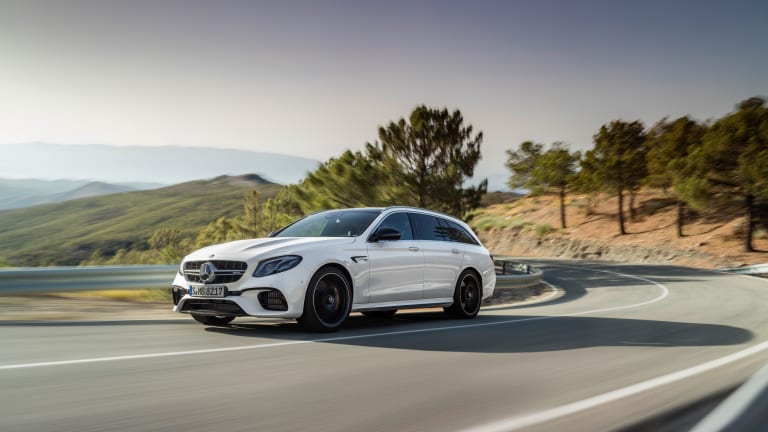 Mercedes-AMG sets a 0-60 record for wagons with the 2018 E63 S
0-60 in 3.4 seconds and all the cabin space you'll ever need.
Mercedes-AMG answers the call to hatchback lovers in America with the upcoming 2018 E63 S Wagon. Powered by a hand-built AMG 4.0L V8 biturbo, this car can keep up with some of the fastest cars out there while giving you enough room for all your groceries and you entire family. 
The V8 delivers 603-hp and 627 lb-ft of torque, which gets the E63 from 0-60 in just 3.4 seconds while speeding toward an electronically limited top speed of 180 mph. You've also got 4MATIC+ all-wheel-drive and an absolutely unnecessary (but completely necessary) drift mode. This is paired with a 9-speed dual-clutch transmission and five different Dynamic Select modes give you the perfect handling programs for any driving situation. 
Additional features include an electronically controlled rear limited slip differential, a high-performance braking system with optional ceramic brakes, three-chamber air suspension system, and semi-autonomous driving with Mercedes' Drive Pilot feature. 
The E63 S Wagon is set for release later this fall.