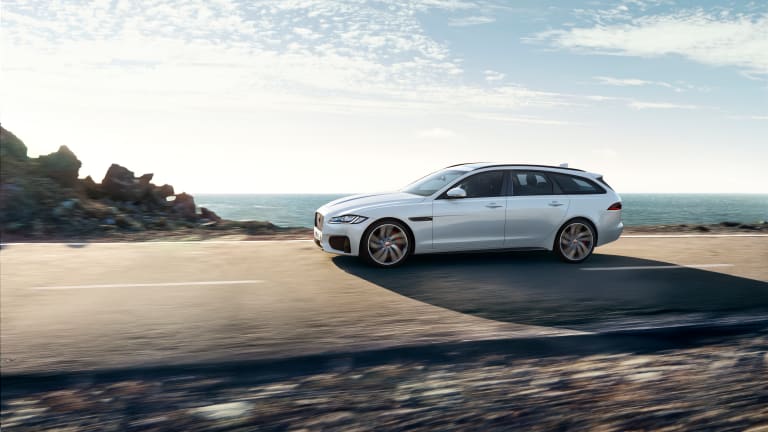 Jaguar reveals the 2018 XF Sportbrake
And more importantly, it's coming to the US!
Looks like the drought of Euro-wagons is beginning to cease as Jaguar is the latest automaker to bring a luxury five-door Stateside. The 2018 Jaguar XF Sportbrake isn't a huge departure from the model it replaces, but as the original was a great looking car to begin with, you won't find us complaining one bit. Of course, behind its sleek exterior is a whole lot of utility with a spacious and versatile interior that gets roomier with its lengthened wheelbase.
Jaguar's improvements in aluminum body construction has made the new Sportbrake stiffer and lighter than the outgoing model and a single-polymer tailgate brings an almost 50/50 front-to-rear weight distribution. A number of engine options will be available worldwide and that will include everything from RWD and AWD diesels to an AWD 380-hp, 3.0L V6, which will be available in American showrooms.