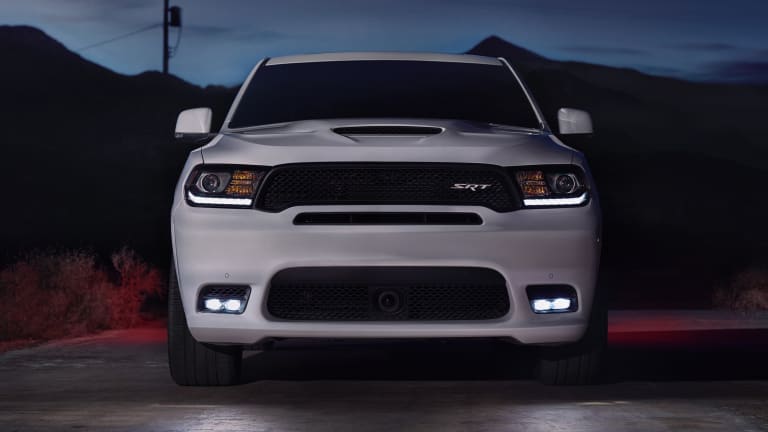 Dodge puts some American muscle into the 2018 Durango SRT
475-hp of Cayenne-chasing horsepower.
Dodge has announced the fastest three-row SUV in the world, the Durango SRT. The SRT family has a lineage of high-performance vehicles and the new Durango SRT is no exception. The car is powered by a 392-cubic-inch HEMI V8 that produces 475-hp and is capable of a 0-60 time of 4.4 seconds. 
It's pretty damn capable too. Its towing capacity maxes out at a class-leading 8,600 lbs and its performance-tuned AWD system gives you powerful traction on a wide variety of surfaces. An SRT isn't complete without a mean looking exterior kit. The new widebody kit gives it an aggressive presence and the SRT hood ensures optimal airflow into the engine. 
The 2018 Durango SRT hits dealers at the end of this year.