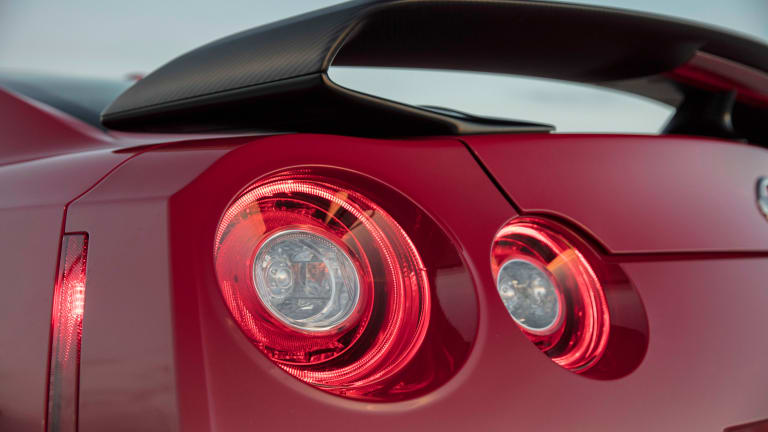 Nissan adds a new Track Edition GT-R to its 2017 lineup
The Ferrari-killer gets a new performance variant.
Slotted between the standard GT-R and the Nismo, the new 2017 Track Edition gets a host of upgrades that includes adhesive bonding to make the body shell even more rigid, Nismo-tuned independent four-wheel suspension, and Nismo-spec aluminum-alloy wheels, a dry carbon fiber spoiler, and an exclusive black and red interior. 
Power will come from the standard 3.8L V6 with 565-hp and 467 lb-ft of torque. That's matched with a 6-speed dual clutch paddle-shift transmission and Nissan's ATTESA E-TS all-wheel drive system. They've also ensured the cabin is a comfortable and quiet with acoustic glass and sound dampening to lower environment noise. 
The Track Edition GT-R will be available this summer by order only. 
$127,990, nissan-usa.com