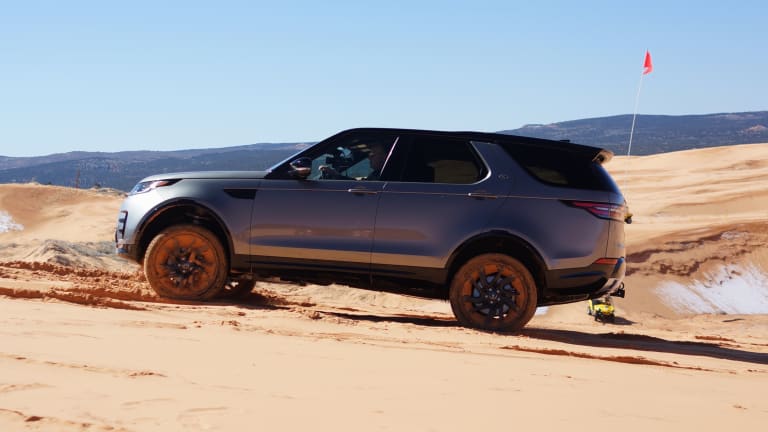 On the road (and off) in the 2017 Land Rover Discovery
The capable SUV is the smartest and most versatile Discovery yet.
Land Rover surely had its work cut out for them for the all-new Discovery. The car not only had to meet the luxury needs of its current customer base, but the car also had to stay true to its off-road pedigree. For the impatient, we can happily say that the 2017 model excels on both fronts and proudly continues the legacy of the Discovery nameplate.
The first thing you'll notice is that the car has undergone a rather dramatic design change that puts it more in line with the current Land Rover design language. The boxy shape is traded in for a sleeker, more aerodynamic exterior that wraps around a spacious interior that can fit seven people. 
And when we say seven people, we're talking seven full-size adults in a car that's nowhere near as long as a Suburban. The practicality doesn't end there, all three rows can be heated and you can even fold those seats in various configurations from a dedicated app on your smartphone or through the touchscreen in the dashboard.
As for technology, there's plenty to speak of. There's nine USB ports in total and they've spread them out throughout the car so each row has power. You'll also find a Meridian Sound System, a Wi-Fi hotspot, and a waterproof Activity Key strap that you wear on your wrist so you can enjoy outdoor activities and still operate your car without carrying a key fob on you. 
Of course, the Discovery wouldn't be allowed to wear the Land Rover badge if it wasn't a capable off-roader. From deep mud to rock crawls and snowy surfaces, the Discovery was effortless and should impress anyone who assumed the brand was prioritizing luxury over utility. 
Two engine options will be available: a 3.0L V6 with 340 hp and a 3.0L V6 diesel with 443 lb-ft of torque and 254 hp. 0-60 happens in 6.9 in the gas-powered V6, 7.7 in the diesel, and both have a top speed of 130 mph. Pricing for the 3.0L V6 in the SE trim will start at $49,990 and the top-of-the-line First Edition will start at $73,950.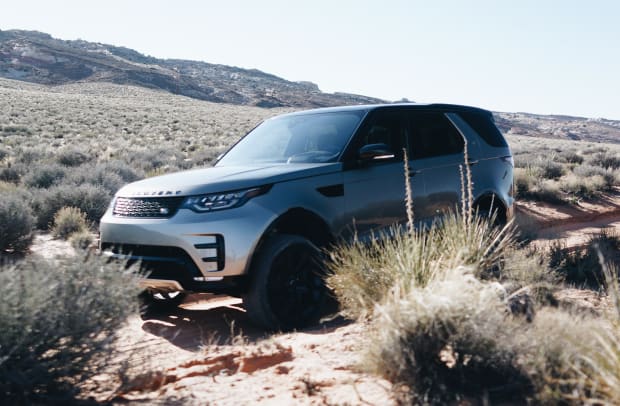 2017 Land Rover Discovery
Power: 3.0L V6 with 330 hp; 3.0L V6 Diesel with 254-hp

Performance: 0-60 in 6.9 seconds (gas); 7.7 seconds (diesel)

Fuel Efficiency: TBD
Pricing: From $49,990