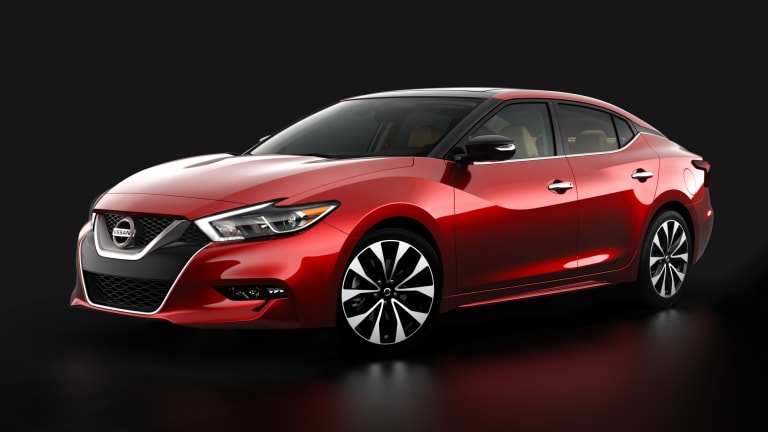 Nissan previews the 2016 Maxima
A brief look at their next generation flagship sedan.
Nissan's design group has been putting out some of the most striking and impressive designs in the auto world. Just look at the latest Infiniti concepts and the swooping lines of the 2015 Murano that resembles something that is more conceptual in form than a production crossover.
Nissan brings that new design language to their flagship sedan in the new 2016 Maxima. Making a stealthy debut in Sunday's Super Bowl commercials, the "4-door sports car" features the company's V-Motion front end and their new "floating roof" that is also a signature design element in the Murano. No performance specs have been released yet, but we'll know more once the car makes its official worldwide debut at this year's New York Auto Show.
More at nissanusa.com.