2016 Range Rover Evoque
Land Rover debuts a new face for its popular crossover.
The fastest selling model in Land Rover history is getting a refresh for the 2016 model year debuting a new and refined exterior and a new and efficient engine options. The 2016 Evoque will feature two new grille designs, a brand new bumper, and it will be the first Jaguar-Land Rover vehicle to sport full-LED adaptive headlamps.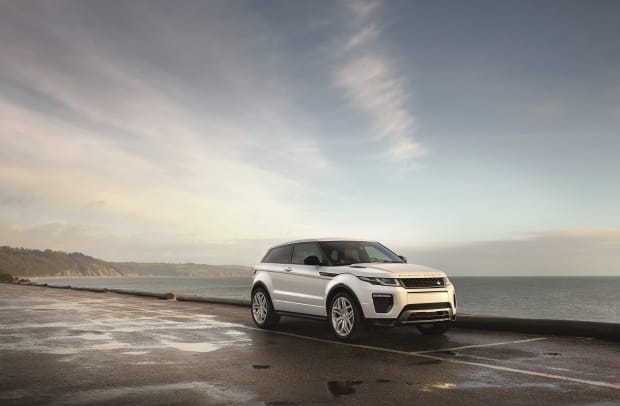 The car will also debut a brand new interior with new seat designs, a brand new infotainment system, and new interior color options. It will also take advantage of Jaguar-Land Rover's new aluminum Ingenium diesel engines which will feature engine options that have a fuel economy of up to 68 mpg. Still no official word on whether or not the diesel-powered Evoque will be available Stateside, but with the company's commitment to bring many of its diesel-powered variants to the US, we can only imagine its under serious consideration. 
More info at landrover.com.