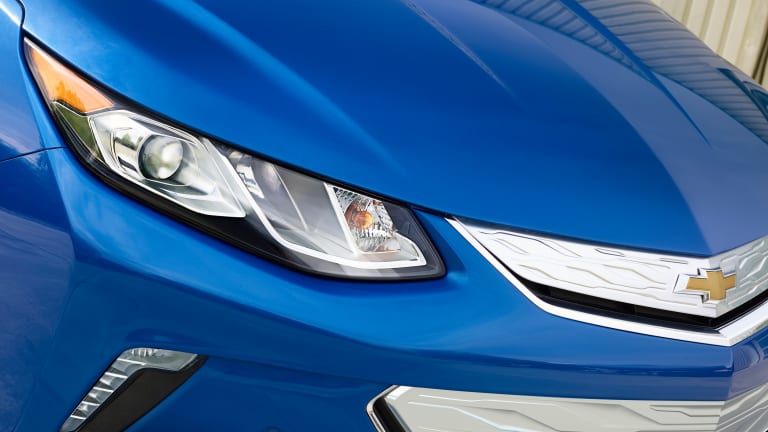 Chevrolet reveals the new and improved 2016 Volt
The bow-tie gives their Prius-rival a much needed update.
Though the Chevy Volt made a lot of noise when it began hitting showrooms in 2010, it didn't quite become the Prius-killer that General Motors had hoped for. This year, Chevy is introducing an all-new Volt and they're hoping to grab some attention with a sleek new design and a much more efficient engine. 
The company's new two-motor drive unit is lighter and improves upon the previous model with an all-electric range of 50 miles. Couple that with the 1.5L gas engine and you'll be able to get more than 400 miles of range. You also get a bit more power off the line as the new powertrain has a 19% stronger acceleration time from 0-30 mph. 
The new Volt also features a "Regen on Demand" feature that lets you control energy regeneration with a paddle behind the steering wheel, a new braking system, and a much quieter ride. Fuel economy is rated at 41 mpg and 102 mpg-e. Charging will take about 13 hours on a 120V outlet and four and a half hours on a 240V. 
The next-generation Volt will hit showrooms later this year, Pricing TBD, More information at Chevrolet.com.