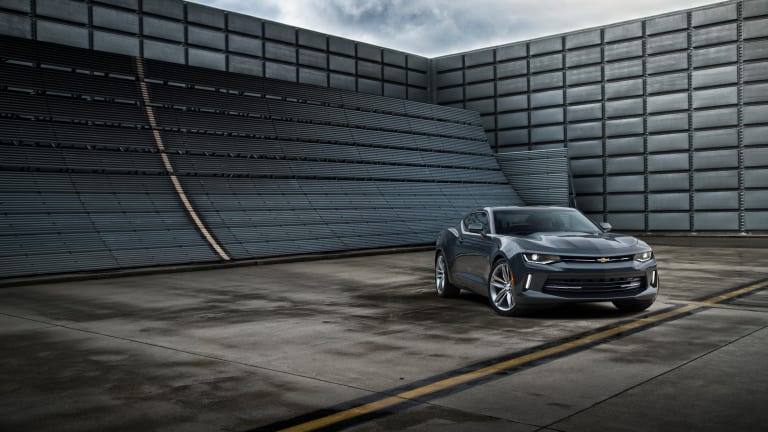 Chevrolet unveils the Sixth Generation Camaro
...And the Pony War continues.
Move over Ford, the Bowtie has got something to say about your new Mustang with a stallion of their own, the 2016 Camaro. The new coupe builds upon the 5th generation's successful design with one that's leaner and meaner , shaving off more than 200 lbs and its aggressive looks are as bold as ever while maintaining that trademark silhouette. 
Six new engine options are being introduced and include an all-new 2.0L Turbo V6 with 275 hp and 295 lb-ft of torque and at the top end is a 6.2L V8 with 455 hp and 455 lb-ft of torque. The V6 will also be incredibly efficient with a fuel rating of more than 30+ mpg. Each engine an be had with an 8-speed automatic or a 6-speed Tremec manual gearbox. 
Other new details include Magnetic Ride Control on the SS model, Drive Mode selector with settings for Snow/Ice, Tour, Sport, and Track on the SS model. You'll also find a big update to the interior with a more premium look and feel and features like custom ambient lighting effects and high-def displays.
More info at chevrolet.com