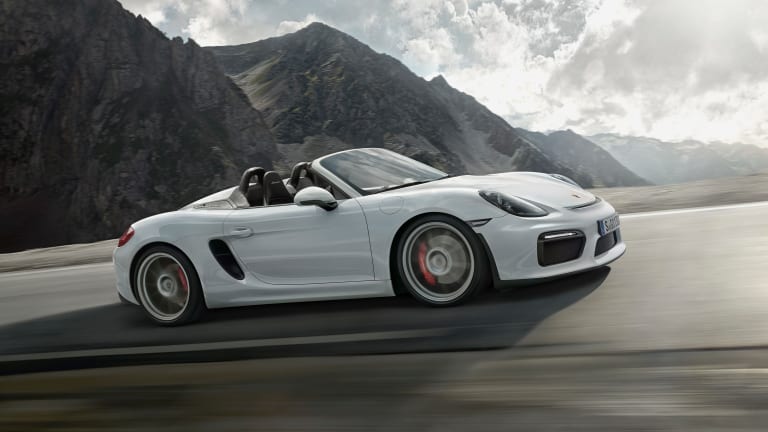 The 2016 Porsche Boxster Spyder
The driver's convertible returns.
An enthusiast favorite is making a return this summer as Porsche releases the next generation Boxster Spyder. The car is as pure Porsche as it gets with a manually folding fabric soft top and a transmission that only comes in a six-speed manual. Porsche Frankenstein'd together brakes from a 911 Carrera and a front and rear end from a Cayman GT4 and those gorgeous 718-inspired bulges are back to create one of the most beautiful Boxsters to date. 
The car sits 20mm lower with a firmer sports suspension and is powered by a 3.8L six-cylinder that puts out 375 hp getting it from 0-60 in 4. seconds and will hit a top speed of 180 mph. The standard spec of the car ditches the radio and air conditioning system to save weight, but if you must have those two things they can be equipped for free and you will also have a variety of Boxster sound systems as an available option as well as Porsche's PCM system.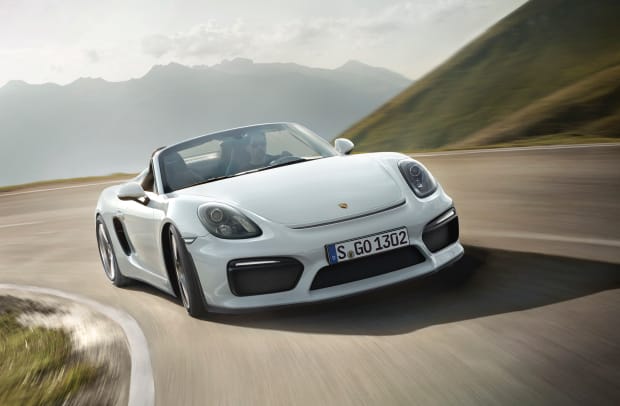 $82, 100, pre-orders are available today and will reach dealerships this October, more info at porsche.com.