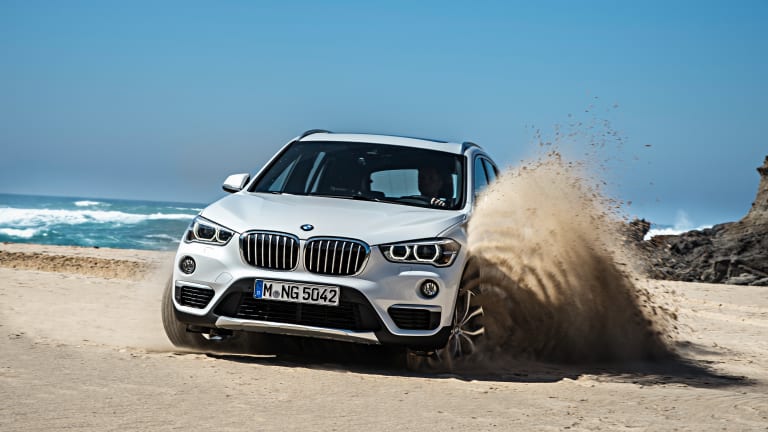 2016 BMW X1
BMW introduces the second generation of its popular compact crossover.
The original BMW X1 wasn't the most exciting looking car in the world, but that all changes with the next generation in the X1 series which is actually a sharp looking car. The 2016 X1 has a stronger presence with aggressive lines and an all new set of engines that will surely be anothe sales hit for the Bavarian automaker. 
The new car grows in height and gets more interior space than the outgoing model with increased legroom and larger trunk capacity. At launch the US will receive an xDrive28i model which will feature a 2.0-liter TwinTurbo 4-cylinder engine that puts out 228 horsepower and is matched with their xDrive all-wheel-drive system. 
Available this Fall, more on BMW at bmwusa.com