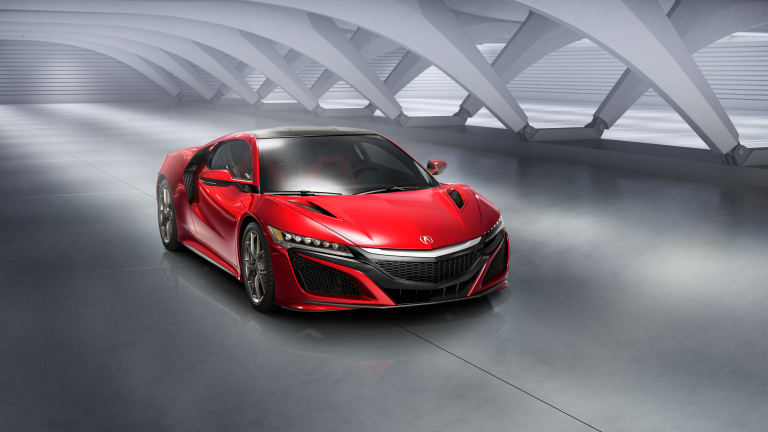 Acura reveals the 2016 NSX
The next generation NSX finally hits production.
Acura has finally revealed the production face of the 2016 NSX which will be developed and produced right here in the good ol' USA. The performance specs are still a closely guarded secret, but we do know that it will indeed have the twin-turbocharged, mid-mounted 75-degree DOHC V6, a 9-speed transmission, and a three-electric motor Sport Hybrid system. It will also feature Sport Hybrid Super-Handling All Wheel Drive and a selection of driving modes to tailor chassis, engine, and transmission response (and noise) specifically to your driving needs.
The production model is longer and wider than the previous concepts giving it that imposing presence that you will soon be quickly creeping up on the rear view mirrors of R8s and 911s when it finally hits the street. Pre-orders for the NSX will begin this summer and customer deliveries are expected later in the year. 

More info at Acura.com.