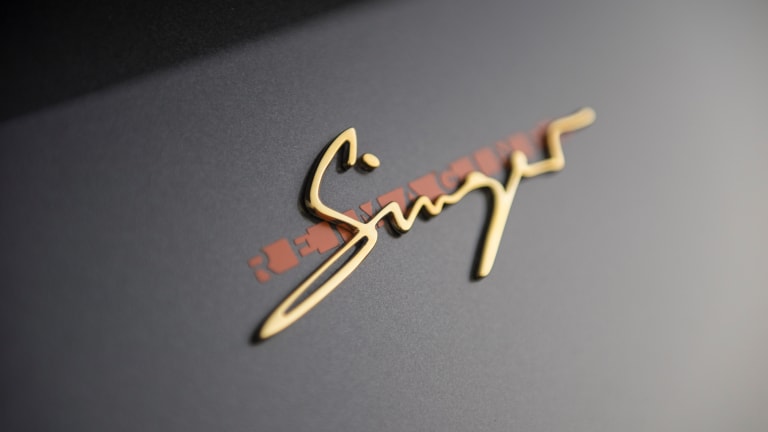 2015 Rewind | Singer debuts its first Targa Restoration, The Montreal
Simply the best.
2015 was a great year for cars, but none were as beautiful as Singer's newest Targa restoration.
Singer has unveiled one of its most stunning pieces of work yet, a 911 Targa restoration, the very first Targa that the company has built. It is also the first model with a modified 4.0L flat-six that puts out 390 hp and 315 lb-ft of torque.
Dripping in an immaculate liquid-pewter paint, the car will be making its worldwide debut at none other than the Goodwood Festival of Speed. The car is kitted out from top to bottom with all the signature Singer details and then some.
The iconic "Targa Hoop" is now finished in nickel instead of stainless steel and is customized with two air louvers instead of three match that of the early 911s. They've also created a new Targa top alongside the traditional roof. The new roof is crafted from carbon fiber wrapped in a convertible cloth that improves upon the aesthetics of the original design.
For more on Singer visit singervehicledesign.com