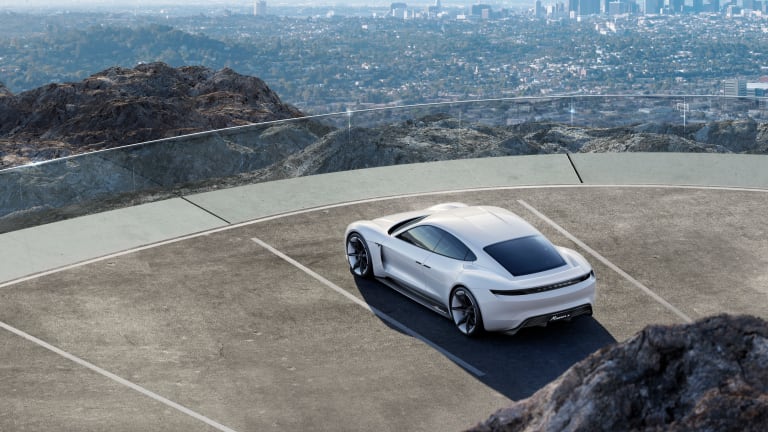 2015 Rewind | Porsche goes after Tesla with the all-electric, Mission E concept
Porsche takes on Tesla with an electric super-sedan.
While Tesla continued to grab the headlines, Porsche surprised the industry with an all-electric concept that the company plants to put into production by 2020.
The Panamera might have you questioning Porsche's design choices when it comes to sedans, but take one look at the new Mission E concept and you can put those worries to rest. The Mission E is a Tesla-fighting electric car with a 600-hp, 800-volt electric drive system that is able to get 300+ miles of driving range on a single charge.
More importantly, lets talk about that design. A mix of the 918 with the swoopy lines of their sports coupes and roadsters, the Mission E is definitely one of the most beautiful four-doors we've seen and if the 918 concept was any indication of what was to come (and ended up coming to fruition), we can only hope this is a big hint of a future product from the iconic carmaker.
0-62 happens in just 3.5 seconds and 124 mph happens in under 12. What's really impressive is that they're claiming a 15 minute charge time to achieve an 80 percent charge through its 800 volt port that they're calling the "Porsche Turbo Charging System."
Outside of its striking looks, the car is chock full of tech and features such as virtual mirrors, holographic displays with touch-free gesture controls, OLED displays, and there's even digital keys that can be sent to authorized friends or family that can be activated with set time limits and permissions.