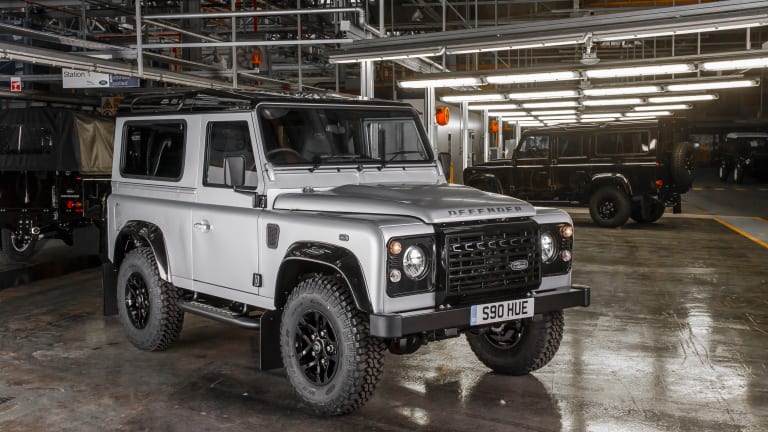 2015 Rewind | Land Rover builds the 2,000,000th Defender
A huge accomplishment for one of the most famous SUVs of all time.
The almost 70 year old, off-road icon is saying goodbye this year and in its final year the company marked a huge milestone with the production of the 2,000,000th Defender.
Now in its 67th year of production, the Land Rover Defender checks off a huge milestone in its storied history, the production of the 2,000,000th Defender. Back in May, the company sent a special team to their Solihull facility that included Defender fans and representatives from the IFRC and the Born Free Foundation.
The car will make its official debut at this week's Goodwood Festival of Speed and this December, the car will hit the auction block at a charity event at the Bonham's auction house in London.
The Defender 2,000,000 will feature an exterior wrapped in "Indus Silver" satin paint, "no 2,000,000" badging throughout, and an aluminum plaque signed by the car's builders. The car will also feature "Red Wharf Bay" graphics throughout the interior and will also be engraved on the car's aluminum fender. As the story goes, Red Wharf Bay is where the original design of the Defender was conceived and drawn in the sand.
Completing the design are wheels, arches, roof, door hinges, grille, and mirror caps finished in Santorini Black and registration plates that read S90 HUE, a nod to the first pre-production Land Rover that had the "HUE 166" registration.
More at landrover.com