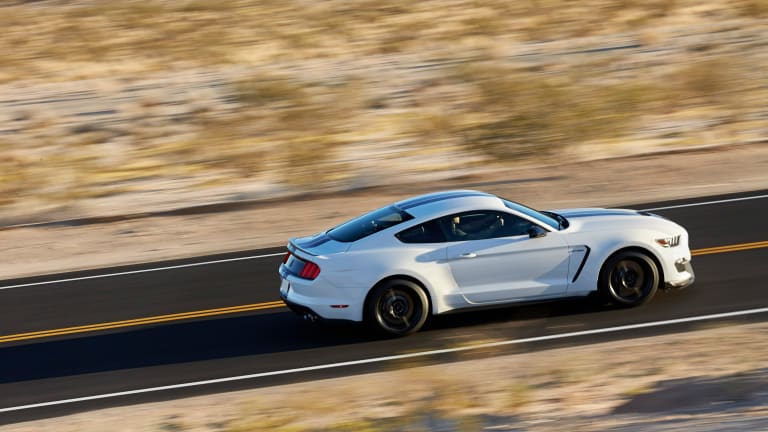 2015 Ford Shelby GT350 Mustang
One of the baddest pony cars is back in action and definitely worthy of the Shelby nameplate. The new 2015 Shelby GT350 Mustang is built-on the next-generation platform and is powered by a high-revving 5.2L V8 that puts down 500 hp making it the most powerful, naturally aspirated engine that Ford currently has in production.
Track-tuned, the new GT350 is ready for anything with 400 lb-ft of torque, a six-speed transmission, and a dynamic suspension that uses "MagneRide" dampers that actively reads the road and optimizes handling and responsiveness. Aluminum throughout the car further enhances the sporting qualities of the car and wider fenders and a wider track gives the GT350 the that imposing, musclecar presence you can only get from a Mustang.