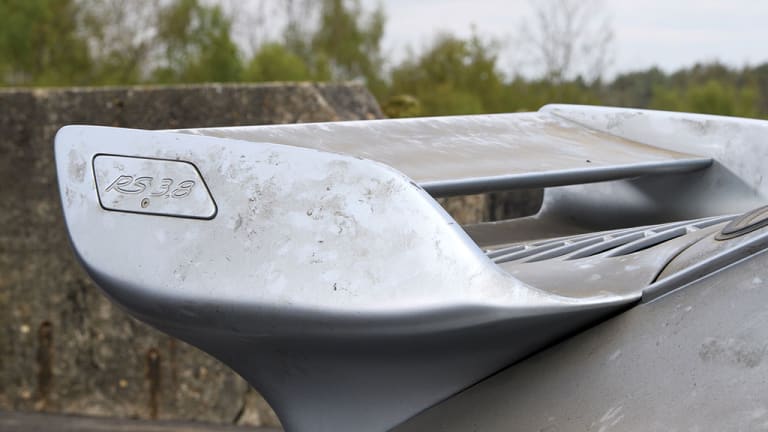 A brand new 1993 Porsche 911 RSR 3.8 is going up for sale at Villa Erba
And when we say brand new, we're talking 6 miles on the odometer.
Sure, it might be a little dirty, but any good Porsche fan knows exactly how special this 911 is. This is a completely new 1993 RSR 3.8L and get this...it only has six miles on it. SIX MILES. The car was rare when it hit the market with only 51 models produced and more than 20 years later it has sat untouched, so untouched that it's still wearing the Cosmoline rust protection from the factory. 
This specific model is all factory spec with Polar Silver Metallic paint and a Can Can read leather interior with competition racing seats. Even more impressive is that this is just one of two race-derived models with a fully trimmed interior, making it one of the rarest RSRs out there. The current estimate for the car is a whopping 2 million Euros when it hits the block next month at Villa Erba.