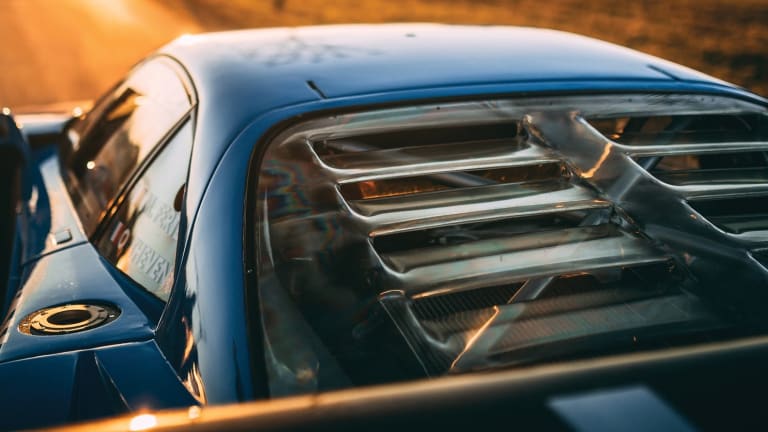 This French Racing Blue F40 LM could be yours for six million dollars
Because a red F40 just isn't enough.
Sure, you can spring for a Rossa Corsa red Ferrari, but one look at this and you might forget that color ever existed. At next week's RM Sotheby's Paris sale, the auction house will be selling a 1987 Ferrari F40 LM in French Racing Blue. One of nineteen examples built by Michelotto, this F40 LM had quite the racing pedigree as it was a two-time participant in the 24 Hours of Le Mans in 1995 and 1996 and won the 1995 Anderstorp 4 Hours. 
The supercar was also originally used as a pre-production prototype and is the third F40 constructed. Building on the twin-turbo, 471-hp engine, Michelotto boosted the overall output to over 700 hp using enlarged twin IHI turbocharger/ intercooler units and advanced Weber-Marelli fuel injection. The F40 was also put on a diet and featured a further stiffening of the chassis, a race-spec transmission, stronger brakes, and various bodywork upgrades. 
The 1987 Ferrari F40 LM goes on sale on February 6th in Paris, France during Rétromobile Week.