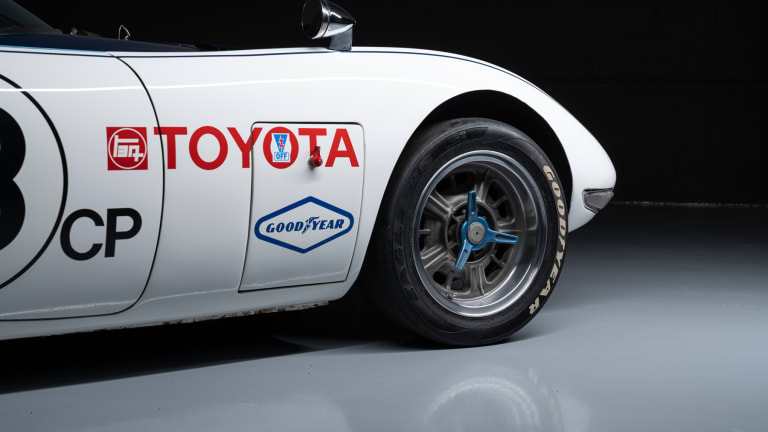 This 1967 2000 GT is one of Toyota's first race cars
The car is one of three prepared by Carroll Shelby for SCCA C-Production racing.
Gooding & Co will have more than a handful of notable auctions at this year's Amelia Island Concours d'Elegance but one that's sure to get plenty of attention is a 1967 Toyota 2000 GT that was modified by Caroll Shelby for SCCA C-Production racing. Originally finished in Solar Red and produced in a right-hand drive configuration, chassis MF10-10001 not only saw a racing-focused overhaul by Shelby but also was one of the original show cars used by Toyota USA to introduce the 2000 GT to the public. 
After a short-lived racing career, the car continued its life as a marketing vehicle and then enjoyed its later years under the ownership of a noted collector and then it went into the hands of a specialist, who has owned the car since 1980. This example of the car is one of three examples that saw race-spec modification by Caroll Shelby and is finished in its original 1968 SCCA configuration and its white and blue racing livery. 
---
$2,750,000 – $3,500,000 (estimate), goodingco.com