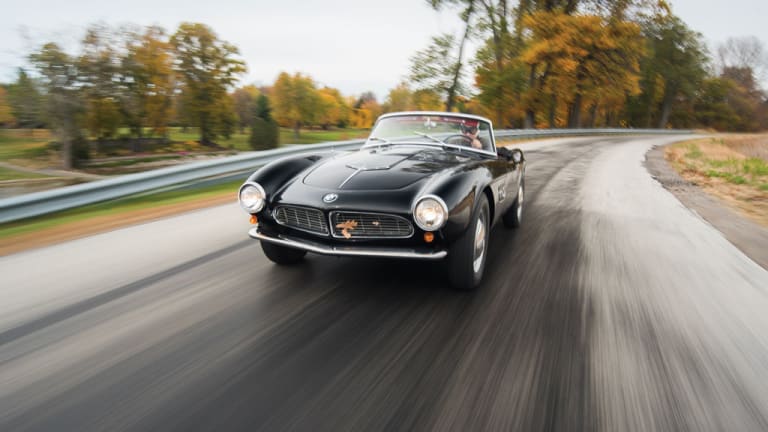 One of BMW's finest creations, the 1959 BMW 507 Roadster Series II
All your's for a couple million dollars.
We think its time for the BMW 507 Roadster Series II to start stealing some attention away from its longtime rival, the 300 SL. The stunning drop-top is one of the most beautiful automobiles to ever be produced by BMW and was the inspiration for a car that has quickly become a modern classic, the Z8. 
Only 217 examples of the Series II were built, making this particular 507 one of the rarest Bimmers on the planet. The car is powered by a 145 bhp V8 with dual dual carburetors and features a four-speed manual transmission. You'e also got an independent front suspension, a live rear axle with torsion bars, and hydraulic front disc and rear brakes. 
As you can imagine, being one of the finest BMWs on the planet will come at a cost. RM Auctions is predicting the car will fetch $2,300,000 - $2,600,000 at next month's Design by Disruption auction in New York.