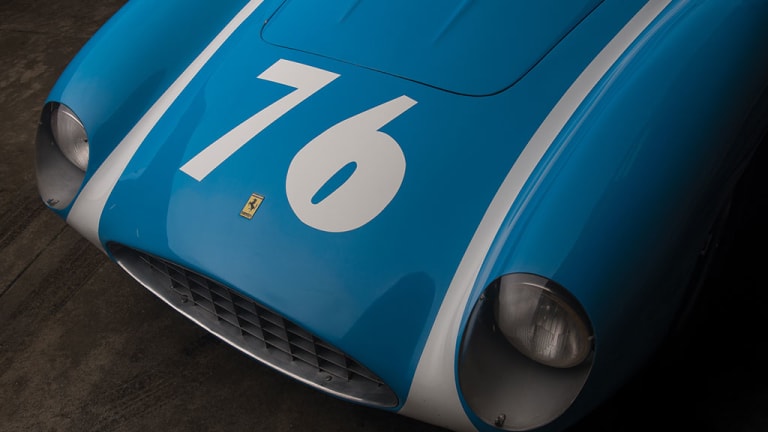 The 1955 121 LM Spider is one jaw-dropper of a Ferrari
We won't blame you if you skip the article to look at the gallery.
There's going to be a lot of eyeballs on this one when this Ferrari rolls into Monterey this August. The 1955 Ferrari 121 LM Spider is just one of four LMs built and only one of two cars converted from the 118 LM by the factory. Speed, speed, and more speed was the aim for this racer as its four-cylinder engine produced 360 hp and recorded a top speed of 181 mph during a practice run on a straight in Le Mans. 
After it left Scuderia Ferrari, the car found a home with Superior Oil CEO, William Doheny, who restored the car after a tragic accident that claimed the life of driver Ernie McAfee in 1956. 
In the years that followed, the 121 LM lived on under the ownership of Doheny and competed at the first Monterey historic races in 1974 and continued to appear at various other racing events and shows with its next owner Bill Ziering until 1997. Its current owner has kept the car on display in his collection since then and is now putting it up for sale at the Monterey auction where it's expected to fetch $6.5-$7.5 million dollars.