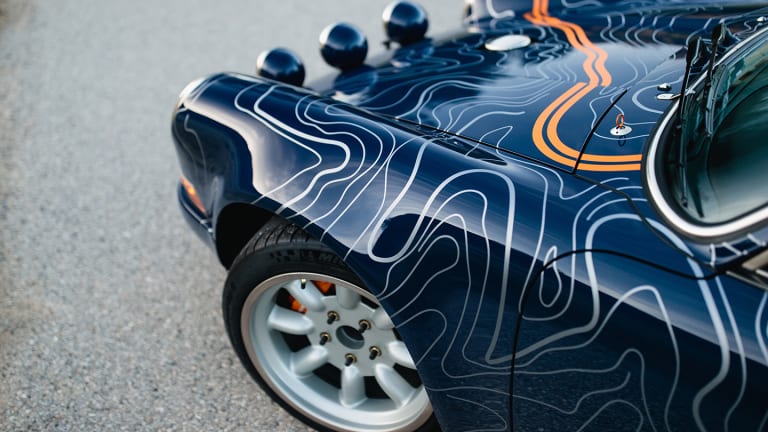 000 releases its tenth issue
The Porsche-enthusiast publication celebrates a big milestone.
Niche publishers like 000 continue to prove that print is alive and well amid a struggling magazine market. Focusing solely on Porsche enthusiasts with high-quality, book-like content and a business model that relies on premium-priced subscriptions over advertising, 000 reimagined what an enthusiast automotive publication could be. Published quarterly, 000 marks a major milestone with its limited edition tenth issue.
"Highlights of 010 begin with a cover story on the 911 ST, the least-understood 911. This issue also includes a road test of the new 4.0-liter 991-based Speedster in Italy and an interview with Andreas Preuninger on the past, present, and future of Porsche Motorsport's road cars. Issue 010 also documents a one-off 964 from Singer with road tests on two continents. Known as the "Mulholland Commission," the lightweight, 4.0-liter 911 was driven by Pete Stout and Jeff Zwart on its namesake road in Southern California, then put through its paces by Dickie Meaden near its new European home. Other features include Christoph Mäder's piece on a "pre-A Carrera," a four-cam 356 many experts remain unaware of, Jürgen Gassebner's examination of Porsche's forgotten copper-composite brake discs for the 917, Editor-at-Random Kerry Morse's quarterly cultural foray, which turns a book review into something far more. Chris Andropoulous and TJ Grewal submit an artistic survey of Porsche turbochargers through time, among much, much more in Issue 010."
Just like previous issues, Issue 10 will be published in a three-pound, 260-page edition as well as a hardcover "S" version that is fitted with an alloy VIN plate. 
From $250 (yearly), 000magazine.com