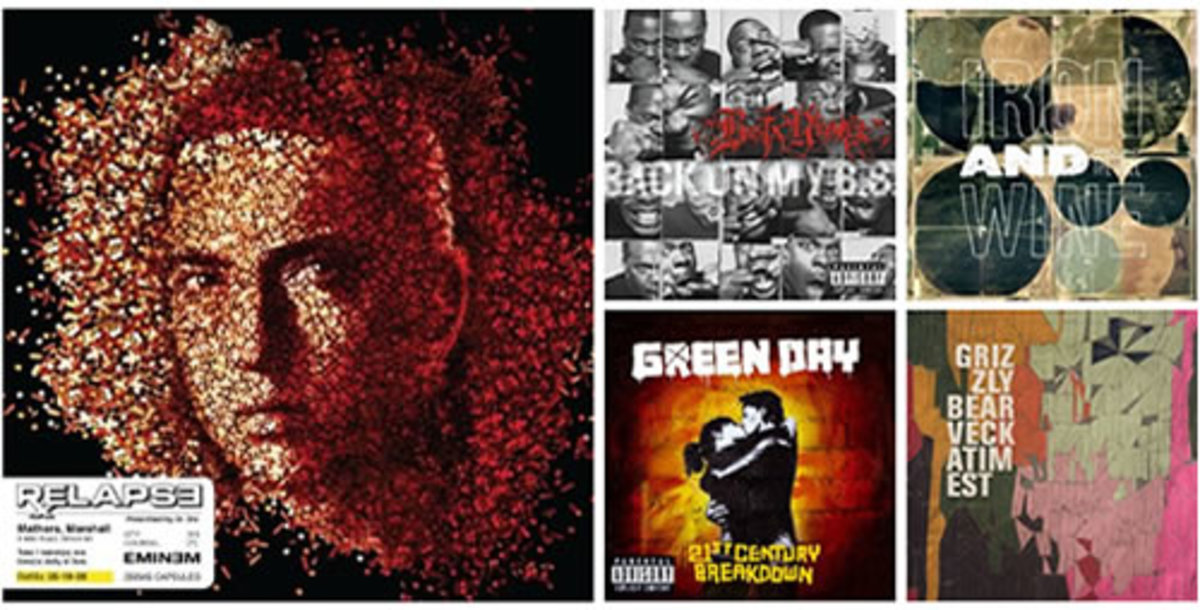 "Guess who's back? Back Again..." After a four year absence and rumors of retirement, Eminem is back with what's bound to be one of if not the biggest hip hop albums this year, Relapse. Another massive release is Green Day's 21st Century Break Down which has already been hailed by critics as the band's best work to date. Other noteables this month include Busta Rhymes oft-delayed Back on my B.S., Iron and Wine with Around the Well, and Grizzly Bear's sophmore effort, Veckatimest. Links to this months picks after the jump.

Link: Eminem: Relapse
Link: Busta Rhymes: Back on my B.S.
Link: Iron and Wine: Around the Well
Link: Green Day: 21st Century Breakdown